You don't have to be a whizz with Photoshop to create better images for your website
Not a whizz with Photoshop, but fed up with using boring stock images? We've come up with a list of tools you can use to create interesting images and layouts for your marketing - all with great templates to get you started and bring out your inner design genius.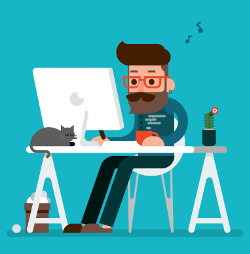 So you're the person responsible for managing the company website, and it's all fully content managed so you can create new pages and be creative with layouts. Good start. But you're not a graphic designer – so how can you optimise the content that you put up, to ensure that's it's likely to convince and convert visitors, rather than bore them and make them reach for the back button?
We've already talked a lot about the user experience, and how that's affected by the small details of presentation. Studies prove time and again that a well-designed page beats a 'that'll do' page hands down in terms of converting visitors to actual conversations. So while there's a temptation just to upload a wall of copy in the hopes that will convince people, we all know it won't. Or perhaps it would, if anyone ever bothered to read it. But they won't. You need interesting layouts, pictures, diagrams, infographics and videos to grab people's attention.
But designers and graphic artists cost money, and your budget just won't allow for it. So we've compiled a list of online tools you can use to help you create better, more engaging content for your website, without shelling out for custom design work. And best of all, they all have professional templates you can use as a starting point, guaranteed to make you look like a design genius.*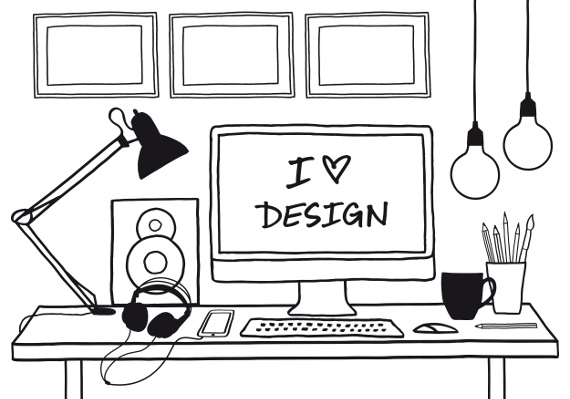 Quickly establishing itself as the name in all-rounder online design tools, Canva has a lot of professional templates to get you started, and is pretty easy to use. Pricing is per pro quality design assets used, so if you steer around the pricey stuff it can all be done very professionally without costing a penny.
Competing with Canva, Visme also has a good library of templates for creating custom layouts, presentations and infographics. It has a limited free version (which allows jpg downloads) and paid plans starting from just $7/month if you want a bit more to play with – or if you want the Visme branding removed.
Piktochart offers another very comprehensive online design package, bolstered with over 500 professional templates for infographics, reports, posters and presentations. There's a lifetime free version but options may be limited in order to push you towards paid plans.
A bit more limited than the services already discussed, Easel.ly is great if you just want to knock out an infographic. Layouts and assets are more basic, but it does allow for easy download of finished results, and it's free throughout.
Infograph.ly automatically generates infographics, based on information you feed in. It also has design themes and allows editing, sharing and downloading. You can get started for free but without downloads; to enable downloads the price jumps to $49/month.
More focussed still, infogr.am is ideal if what you want to create is charts and data for infographics. It has a free basic version, but again to enable downloads requires a paid subscription.
Or if you're just looking for charts, LiveGAP charts is a simple, free tool to generate nice-looking visuals from simple data-sets, with real time editing.
Lastly, if you want to create some really nice typography-based work, you could do worse than Typography Editor. Part of a suite of free tools that provide photo editing, word clouds etc. in a basic, easy to use format – with no sign-up required.
Note: quite often with these packages, high-res image exports are limited to the paid plans. So, before you start designing, check you'll be able to download the results without stumping up more than you wanted to pay.
They say a picture is worth a thousand words, so don't just grab another boring stock image. Use some of these tools to make your website really come to life!
*not actually guaranteed