Brand design: a good brand should….
Not to be confused with the old practice of marking criminals with a hot iron, branding uses name, typography, image and colour to convey the identity of a company, product or service at a glance. Good brand design ensures that a company is not only noticed, but also remembered: the company's brand becomes its badge, a point of reference for the company itself and customers alike.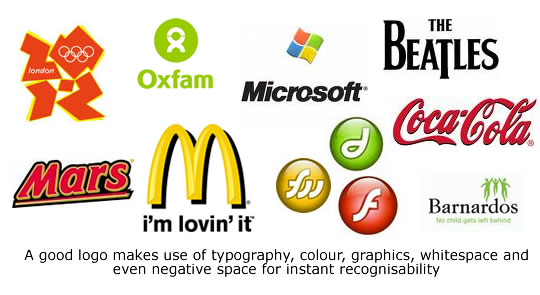 Get it right, and you have an Apple Apple, a McDonald's Golden Arches, a Nike Swoosh or a Ferarri Prancing Horse. Get it wrong and you might end up with something like the London 2012 Olympics disaster. Alleged to have cost £400,000, the logo is almost universally unpopular, and has even been accused of causing migraines and epileptic fits!
Branding has become a big deal in this day and age of global consumerism – and it's not just big corporations who have one. We are bombarded by logos and brands every day, on everything from charities to cars to online applications. Good logos are adaptable, so that they work in any number of contexts, and even in abstract. Some logos fit into a suite of logos (think Macromedia's Creative Suite), while some stand alone.
But getting a brand design or logo right doesn't necessarily depend on having a huge marketing budget. After all, the Coca Cola brand – possibly the most famous brand in the world – was designed by the company's bookkeeper. There are lots of companies offering very reasonably priced brand and logo designs which look great. A good brand should:
Draw on the company's identity and values
Be instantly recognisable, even in abstract
Confirm the company's credibility
Connect emotionally or intellectually with the target audience
Foster customer loyalty
Make good use of typography, colour, iconography or graphics, whitespace and even negative space to create a strong visual representation
Be adaptable, for use in various contexts, as well as easily updatable to allow the logo to grow and change without altering it's core recognisability.