9 tips for an effective corporate website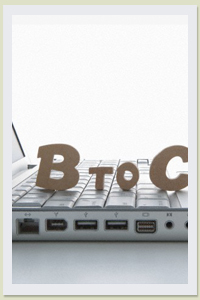 We posted this list previously some time ago in an article entitled Understanding Corporate Websites, but I think it's worth un-burying as a post in its own right.
From start to finish – 9 tips for an effective corporate website:
1. Plan, plan, plan. Ensure that your company ethos/image is clearly defined before work starts on a website. If you don't have strong corporate guidelines already, work out exactly how the company should be positioning itself.
2. Style Guide. Lay down brand & style guidelines, either in advance of website design, or if the site design is to lead the way then immediately once designs are signed off.
3. Define the message. Thoroughly define the message before work starts on the website – employ a consultant or copywriter who knows the industry to help shape the message; so that you can give your corporate website design agency a very clear, accurate brief.
4. Get relevant technical expertise. Use a corporate website design agency that knows your industry/sector, and has proven experience in creating effective, well structured and appealing sites.
5. Get the message right. Retain the services of the copywriter to create all the content, or if a copywriter is not required due to in-house capabilities, limit the number of contributors and try to use a single editor for coherent control of content.
6. And the pictures. Ensure images used are not creating the wrong impression: employ a professional photographer or use well chosen stock photography.
7. When the site's done, don't stop there. Be obsessive about keeping the site up to date. Where possible each department should be required to have ownership of the relevant pages to ensure that they are kept up to date, ideally with one person maintaining overall responsibility.
8. Professional Maintenance. Ensure that the site is professionally maintained. Most corporate website design agencies offer ongoing maintenance packages which will ensure that there are no broken links, missing images, and that all updates are done in keeping with the existing style/brand guidelines. Alternatively, there are many Content Management Systems on offer, which provide an easy and cost effective way of keeping the content up to date with no technical knowledge required.
9. Review and Refresh. Opinions vary on the shelf life of a corporate website, but a refresh is often just as effective as a total redesign – a site should be reviewed annually, and refreshed or redesigned as appropriate.