Dummies and bandages – First Aid training
If you're anything like me, and did First Aid in the cubs or brownies, you'll no doubt have fuzzy memories of the creepy Resusci Annie doll, and terrible attempts at putting people in slings – and not much more. And, because basic first aid is not routinely taught in schools, many of us have never had any first aid training at all.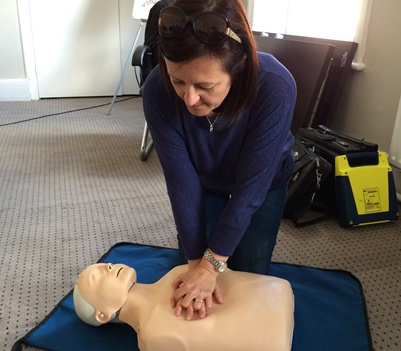 So, although we only need to have one trained First Aider here at Freshleaf, whenever it's time to update our training, we all go along and get ourselves thoroughly updated on First Aid in the Workplace – and then we pick the brains of the excellent Dave Brassington (of Tailor Made Training) on all other aspects of First Aid we can think of while we're at it!
Yes, the dolls are still a bit creepy, and it's easy to write off First Aid at work as being about keeping the First Aid kit stocked up and writing in the accident book – but really First Aid is a first rate life skill that has already come in handy for a couple of us. You never want to have to use it, but if you needed to, wouldn't you rather know what to do?