Freshleaf in the finals of the Dorset Business Awards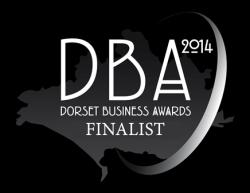 We're delighted, honoured and a little surprised to have been chosen as one of the finalists for the forthcoming Dorset Business Awards. The prestigious awards showcase leading companies in Dorset and Freshleaf has been selected as one of three finalists in the "Business Engagement with the Community" award sponsored by JP Morgan.
It's a core part of Freshleaf's values and ethics to support our community and our Charitable Support Programme is set up to donate 10% of our profits to good causes, provide pro-bono websites and take hands-on action with staff volunteering days, amongst other things. We don't do this to win any awards, we do it because we genuinely care, but we're obviously thrilled to have been selected as a finalist for this award.
The winners will be announced at the Dorset Business Awards gala dinner on Thursday November 27th and the whole team is coming along to celebrate the occasion. Time to dust off the dinner jackets I think!