A thoroughly festive outing
Well, the festive season really is upon us (complete with rain and gale force winds!) – and what better way to celebrate, than with a fantastic five star three course lunch?
We've been to some nice venues for our Christmas get-togethers over the years: The Captain's Club in Christchurch, Cafe Shore at Sandbanks, the excellent Tickled Pig in Wimborne. But this year we really pulled out all the stops with a visit to the stunning Chewton Glen hotel in the New Forest.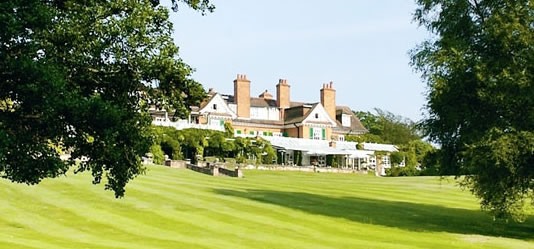 Pulling up to the hotel through the fantastic grounds, with all the twinkly lights, couldn't fail to get you in a Christmas mood. And from the attentive staff greeting us at the door, to the really first-class food in a beautiful environment, it was an experience to remember. The food was divine, and a lovely time was had by all.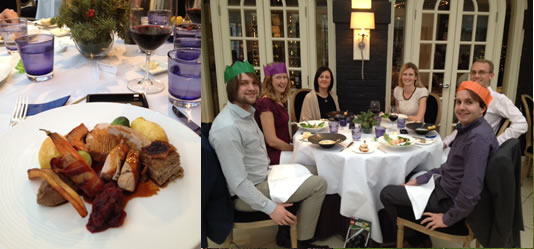 And it wasn't just lunch. Because at Freshleaf we aspire to offer genuinely five star service to our clients, we had arranged with the hotel to have a chat with Ashley Ely, Chewton Glen's Hotel Director, to see what we could learn. A nicer man you couldn't hope to meet – Ashley patiently (and honestly!) answered all of our many questions about the delights and challenges of five star service in a really customer service driven industry, giving us some really interesting insights. While there may be some substantial differences between the hospitality trade and the website development sector, we were able to learn a lot and get some ideas on ways we can improve what we do.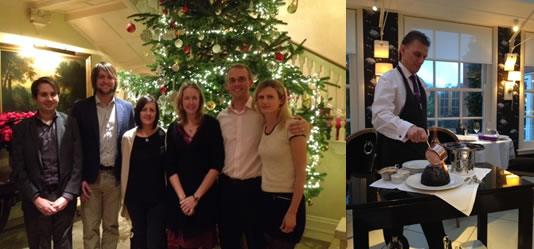 A big thank-you to Ashley and all at Chewton Glen for a lovely afternoon; and a very Merry Christmas to all!