A day at the farm
It might not be where you'd expect to find web developers, but High Mead Farm was our destination last week for a spot of volunteering. High Mead is an amazing place – a working farm community project which provides engaging and useful work along with animal therapy for those with learning and physical disabilities. Tucked away just up the road from us you could be forgiven for not knowing it's there – but the benefits it provides to its service users was plain to see from the moment we arrived.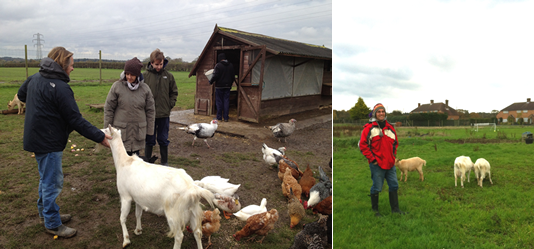 So, all togged up for the bracing November weather, we arrived at the farm to see what we could do to help out. The day started with a quick tour of the animal residents – the ferrets, geese, ducks, goats, rare breed pigs and miniature ponies – and an overview of how the farm got started and what the nice folks there are achieving.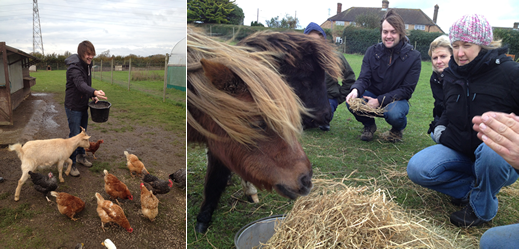 Then, having got to grips with who lives where (and donned some extra layers of warm socks and some very attractive woolly hats), it was off to work. We started with digging the poisonous Ragwort out of the ponies' field, then we dug some veggie beds in the poly-tunnels, and made a new raised planting area. Then we topped the day off with taking the goats for a walk, then setting fire to the massive bonfire – before all gathering around it to get warm again.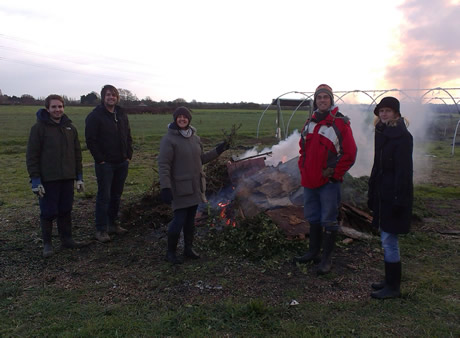 Thanks to Mark and Will and all at High Mead for making us feel so welcome – it was a really enjoyable experience and good for us all to do some "real work" for a change! To find out more about High Mead Farm, visit their website.