Volunteering 2020
This has been an interesting year, to say the least. We've been counting our blessings that Freshleaf seems to operate just as well with us all at home as it does when we're in the office, but the other day we were talking about all the things we couldn't do this year - social events, summer BBQ, volunteering...
Normally by this time of year, we've gone out and done two or three days' volunteering, and yet this year it wasn't looking like we'd get the chance. Nowhere, we reasoned, would be accepting volunteers right now - what with all the health and safety and COVID-safe concerns. But then we came up with somewhere where we could still do some good in these strange times. We've been to Montacute school a couple of times before to help them tame the unruly vegetation in their grounds and create safer spaces for children with special needs to play. And when we go, we always go in the school holidays when there's no-one around. So why not do the same again?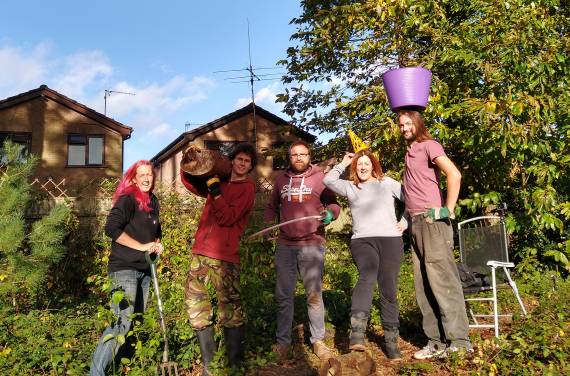 We emailed Karon at Montacute and luckily they were up for having us on-site again. So during half term last week we spent a day being all outdoorsy for a change, and hacking back some of the brambles and holly that were threatening to overrun areas that Montacute wanted to use for Forest School.
It's not much, but it was nice for us to get together as a team and nice to salvage something from an otherwise less-than-glorious year. And more importantly, it was nice to do something for others rather than sitting around bemoaning all the things we haven't been able to do!