Rafts! Bridges! It's a team building day
On Wednesday we took a trip outside of the office for a team building day. Squinting in the bright Dorset morning (we don't get out much), we travelled down the Jurassic Coast to Brenscombe Outdoor Centre, in the shadow of Corfe Castle.
After a much-needed breather for tea and coffee, we got underway with the team building activities, which progressed from simply getting the team through a hoop, hitting numbered cones, and then on to crossing a rickety bridge over a raging river below. The last part was imaginary, but we were sure to take it moderately seriously.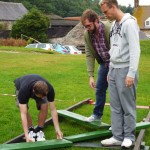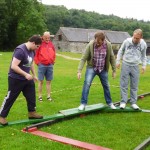 The culmination of the previous challenges came when we drove down to the sea in a van full of barrels and wooden poles. Yep, we were about to make rafts. Now we might be kick-ass web developers and designers, but shipwrights we are most definitely not.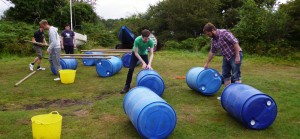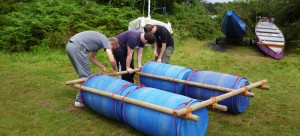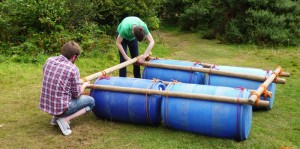 And we took to the sea with our rafts! We sailed them majestically, if your definition of majestic involves lots of splashing about. No one fell in though, no matter how shaky one of the boats looked…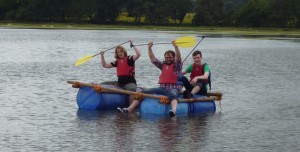 The day was a fantastic and fun experience, one that really helped us gel better as a team and understand people's way of working. It helped us better understand new channels of communications and the challenges in bringing someone new onto a project and communicating needs to them over barriers.
And it finally proved that back-end developers can't build a boat properly.