Team building again
We've done various team-building days over the years, but this year's may qualify as one of the best. The weather was beautiful for our outing to sunny Swanage where we visited Cumulus Outdoors. I'd come across the Cumulus team before, providing brilliant kids' holiday activities, but I was delighted to discover that they also offer a range of activities for all sorts, not just the little people.
In order to get out from behind our desks and challenge ourselves in a different environment, we booked a half day of bushcraft followed by low ropes. Bushcraft, as you'd expect, involved lighting fires and whittling sticks - neither of which I can say I'm ever going to excel at, but it made for a relaxing outdoorsy start to the day. We weren't too sure what to expect from low ropes, but, after a quick tea break we were led over to what looked a little bit like a kids' playground. The activity turned out to be a selection of team games and tasks on the laser maze, minefield, and peg/post course, all of which kept us entertained and challenged, and brought out the odd competitive streak! The Cumulus instructors did a brilliant job of raising the bar and ensuring that the tasks got increasingly tricky, making us think while keeping it really fun and engaging.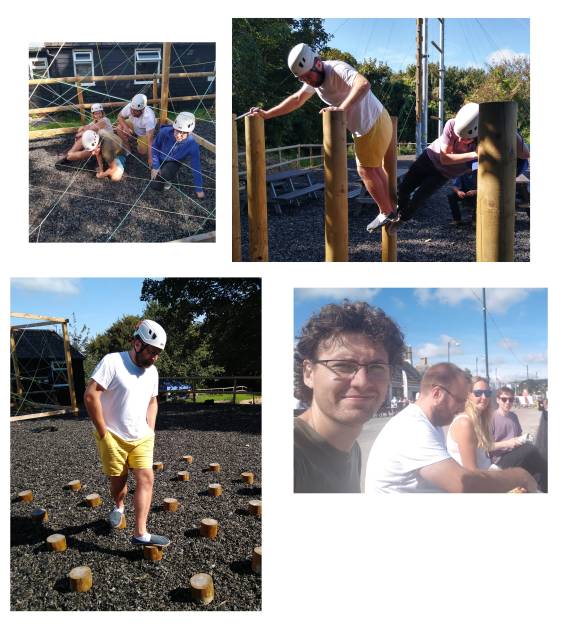 Having thoroughly enjoyed the morning at Cumulus, then it was off down to Swanage seafront for fish and chips and a quick dip in the sea to round off the day.