Google gets caffeinated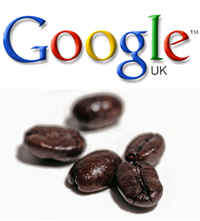 Google has announced a new turbo powered version of its market-dominating search engine, in the form of a 'secret project' it has been working on – a 'next-generation architecture' for search.
The upgrade, which was announced on Monday, has been dubbed 'caffeine', and while you won't notice any difference on the face of Google, some significant changes have been made where it counts. So far, caffeine is in testing, but it is intended as a full replacement for Google's current search once development is completed.
Google reckons that the changes are not prompted by Microsoft's rebranding and relaunch of its search engine as Bing, or its acquisition of Yahoo search. Instead the search giant claims that this is the first step in "a process that will let us push the envelope on size, indexing speed, accuracy, comprehensiveness and other dimensions," but as usual with search engines there are no real specifics on exactly what has changed. Whether this is because they're not giving away trade secrets or because the algorithm is just too complex for mere mortals to understand, we're not sure.
However, early trials show that results do differ noticably. A search for 'corporate website design' for example, yields 306,000,000 results in 0.24 seconds in Google traditional – and Freshleaf sit in second place. In Google Caffeine, the same search yields 649,000,000 results in 0.12 seconds, but places Freshleaf in sixth place.
If you want to try out Google Caffeine for yourself, head over to www2.sandbox.google.com