Volunteering on the allotment
It's part of the human condition to not really appreciate how lucky were are. We think times are tough if we get caught in the rain, or fight with the kids. But there are people in our own community for whom life is much tougher - which is why, for a handful of days in the year, the Freshleaf team are released from our usual website-based endeavours and set loose to help out with some local projects.
All of which gives some context to the fact that last week we found ourselves, shovels in hand, helping with an allotment project for Dorset Mind's The GAP project. The charity provides support for people with mental health difficulties in the local area. Spending time outdoors - especially engaged in community activities like allotment gardening - has been shown to have a positive effect on mental health in those suffering from anxiety, depression or even simple loneliness.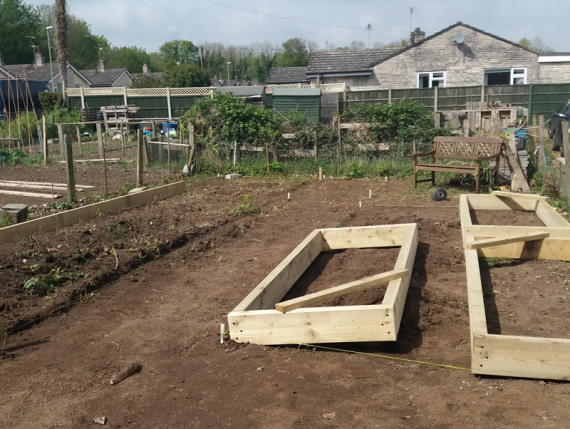 Having been gifted the allotment space at Louds Mill Allotments in Dorchester, the plan was to clear the plots and get them ready for use by people in the community. Some of the plots had been left untended, so there was lots of weeding and clearing to go at. Plus everything needed to be accessible for all visitors, so there was some ground-levelling to do and some raised beds to build.
We had five of the Freshleaf team on site plus the lovely Louise from Dorset Mind, and her equally lovely partner Tony who was in charge of the carpentry. We had a lot of fun, and it was great to see the plot transform from an empty site to something that was well on the way to being ready to accept its first allotmenteers.