Totally Wiped Out
Could this be the highlight of the summer? A team-building day with a difference, and all for charity.
A little earlier this year some bright spark (who shall remain nameless) noticed that Diverse Abilities was bringing its "It's a Knockout" style team event to Wimborne this summer.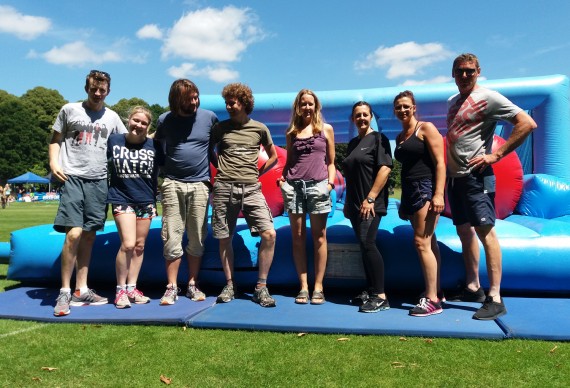 Diverse Abilities is Dorset's disability charity - working together with families to help meet the needs of local people with physical and learning disabilities. They bring a little bit of sunshine to the lives of individuals with special needs, and provide support for their families.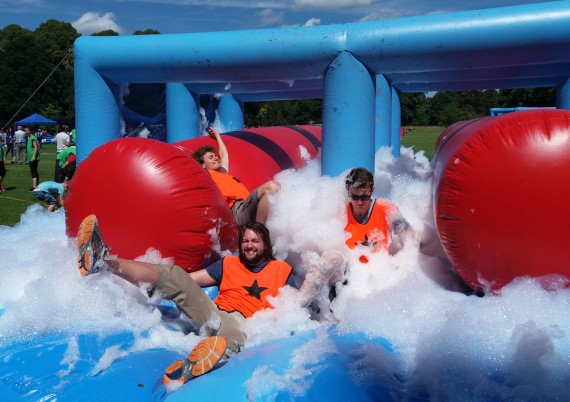 So after we'd all had a quick shufti at the pictures on their website of people falling off things, getting hit by things, and getting drenched, we all agreed - that sounds like a great idea, let's give it a go.
The day dawned bright and sunny, and the beautiful Canford school grounds were the perfect backdrop for a quick picnic before the silliness began. The Freshleaf team didn't take home any medals (which didn't surprise us one bit!) but we had a fantastic time anyway. It's not the winning that counts, it's the supporting-local-charities-while-getting-knocked-over-and-drenched. Or something.
And, of course, the fact that the day raised nearly £10,000 for a great cause!