Students blowing a Raspberry in the new year
The new year may be a time for post-holiday blues but there is optimism in the air; the next generation of secondary school students are ditching ICT and learning something far more useful: programming. Considering the UK's economy is becoming more serviced based, programming in the curriculum is a welcome move and will help the UK stay competitive. The new year also started with news of Nick D'Aloisio, a schoolboy from London, creating his own app for simplifying web searches. As a corporate website design agency we are continually adapting to new technologies and best-practice principles, and as we discovered after our recent search for a high-calibre PHP developer, there's currently a shortage of good developers in the industry. A new generation of tech-savvy graduates could provide a welcome influx of new blood into our field, as well as changing the way people interact with technology. Maybe, Alexandra Robbins: The Geeks Shall Inherit the Earth, should be on the school book list!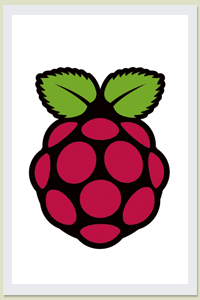 To help facilitate a new generation of programmers, Raspberry Pi, a Cambridge based UK company, has started manufacture of their $25 computer. The computer is credit-card sized and can be attached to an HDTV, making computers more accessible to a mainstream audience—as well as making it an I-want-one-of-those gadget for the tech-geeks among us. The Raspberry Pi computer will be many people's first taste of using a Linux based operating system for everyday tasks, such as browsing and document publishing. Low-cost computers are going to allow children a kick-start in their career development in lucrative games and media industries; the UK exports many Games developers but is not good in retaining the knowledge within the UK market. Low-cost computers may become thin-clients (computer using another computers processor) to powerful cloud based computers; phones are starting to follow this pattern.
The arts/science divide is slowly closing and could be the key for a long term economic growth strategy in the UK. Freshleaf will be following Raspberry Pi's progress closely.