Positive Energy… why Cleantech is the next big thing
What do you get when you mix environmental awareness, improved operational performance, and better business models? Well, Cleantech, of course.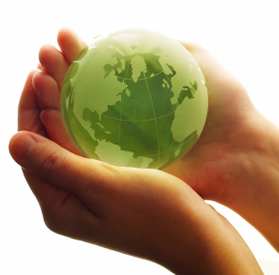 Cleantech has sprung out of an awareness that the industrial processes and designs which came out of the last couple of centuries have caused a measurable impact on our environment. And with everyone from customers and the media to the government and regulatory bodies focussed on cleaning up our industries and technologies, Cleantech is the way forwards. More of a concept than an industry sector, Cleantech is a way of operating which not only increases performance and productivity, but also reduces energy consumption, carbon footprint, waste output or pollution.
And not only is it environmentally friendly, its also big business. It attracts huge amounts of venture captial, with venture capital investment in European cleantech companies at £805 million last year, according to the analysts Library House.
Recently The Guardian teamed up with Library House to bring us the list of the Europe's top 100 Cleantech companies, selected on the basis of positive environmental impact and potential future growth. Topped by a German company which designs and manufactures flexible solar panels, the poll's top ten featured seven UK companies, two of which – CamSemi and Nujira – are Cambridge based. Products in the top ten included intelligent power management circuitry, low power standby mode technology, low power mobile phone and radio transmissions, and tidal turbines.
Reading List
The Guardian on Cleantech
The Guardian/Library House Cleantech Top Ten