Helping out at Montacute school
Last week we escaped the office and spent the day getting scratched to bits by holly bushes. Why? Well that's a very good question.
Here at Freshleaf, as part of our commitment to giving back, we spend three of our working days a year volunteering - helping out where we can in the community or for good causes. After some discussion with Montacute school, we discovered that they were looking for some help clearing some of the spiky vegetation from their grounds. So we donned our gardening gloves and raided our sheds for everything short of a flame-thrower, and off we went.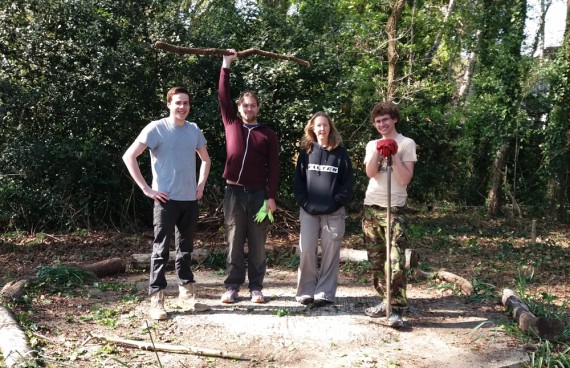 Montacute is a specialist school for children and young people with Complex Learning Difficulties or Disabilities (CLDD). Youngsters with CLDD - like all children - need a safe environment in which to play and explore; and some of Montacute's children are less aware to avoid certain plants and bushes because they're sharp and spiky. Plus, as it turns out, Montacute's grounds have a LOT of holly, so it's not that easily avoided.
Last week was half term, of course, so there were no children around, and we had the lovely grounds to ourselves (well, us and the holly). We set to - with the females in the party starting with some weeding of brambles, while the menfolk made a bee-line for what can only be described as a thicket of holly trees. Yep, you read that right - trees.
"Can we say a massive thank you to you and your team for all your hard work - what a difference, we really, really appreciate it."
We had a thoroughly enjoyable day out in the fresh air (not welded to our desks, for a change) and by the end of the day there was an enormous pile of spiky holly debris outside the school. Plus of course there were a number of areas which were cleared back for the children to enjoy, and hopefully for other plants to flourish.
In order to further improve the facilities they can offer to their children, Montacute are also fundraising to make a range of fantastic improvements to their grounds - and we've been delighted to be able to make a donation to those funds as well.