Watt Knowledge
"A website that really reflects our corporate messaging & style"
Watt Knowledge is a Cambridge-based technical marketing firm focusing on the needs of technology companies. With a team of marketing experts who have experience and backgrounds in technology giants such as ARM, Freescale, Agilent and Motorola, the company specialises in translating technical concepts into business and marketing messages. The company also specialises in providing flexible marketing services, supporting existing teams, filling gaps, and providing additional levels of expertise.
At Freshleaf, one of the things we specialise in is helping technology companies market themselves more effectively online via high quality websites. This makes Freshleaf and Watt Knowledge an ideal partnership.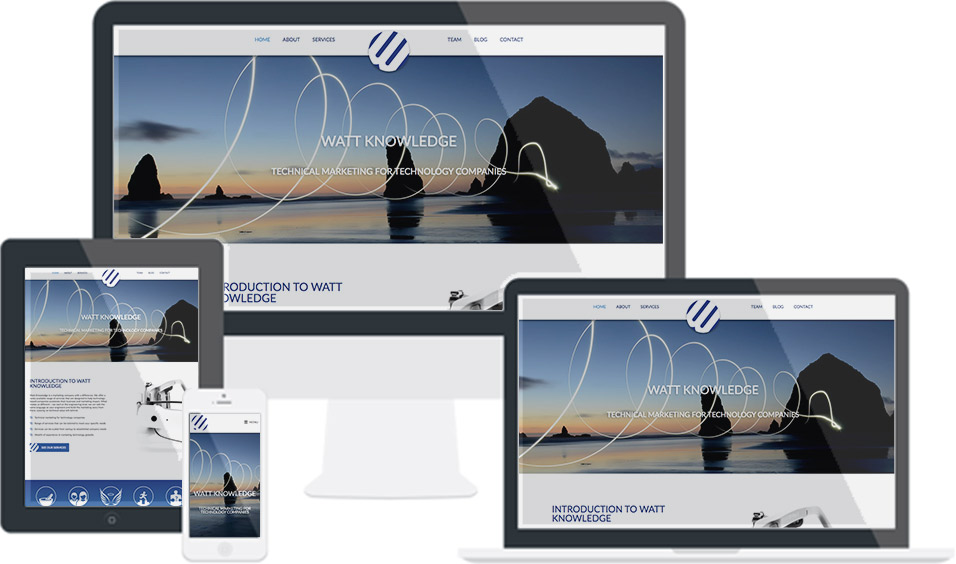 Challenge
Watt Knowledge had an early-stage website in place, in the shape of a WordPress install which was providing prospective customers with information about the company, but which was not showcasing the company's expertise to best effect. In addition, some issues with the existing site drove a need for accelerated development of an alternative within a short timeframe.
Brief
Watt Knowledge had a clear vision of what they wanted from their website. In addition to being easy to manage and highly social media integrated, the team wanted something which blended the technical and the personal elements of the Watt Knowledge offering. The design also needed to embody Watt Knowledge's ethos of using fewer words and more powerful visuals to convey technical messaging online.
Solution
Watt Knowledge engaged Freshleaf Media to completely redesign its website. Having worked with some of the Watt Knowledge team before, there was already a good rapport, and our scrapbooking technique for discovering design preferences went over really well. The design for the site will be simple at first, becoming more detailed over time, as more work is done on conveying Watt Knowledge's messaging in a truly visual style. The Freshleaf CMS, FreshContent3, was implemented behind the site to give truly exceptional flexibility in content layout and presentation.
Outcomes
The new website launched in December 2016, just a few weeks after being commissioned, to the delight of the Watt Knowledge team. With powerful content management, the team will be able to easily update the website, and the look and feel is just as they'd envisaged.