PGPA
The Professional Garden Photographers Association brings together more than 100 members, creating a respected voice for photographers within the garden profession. Its website needed to showcase the outstandingly beautiful images created by its members, as well as providing a catalogue of members, and enabling administration of a monthly photography competition.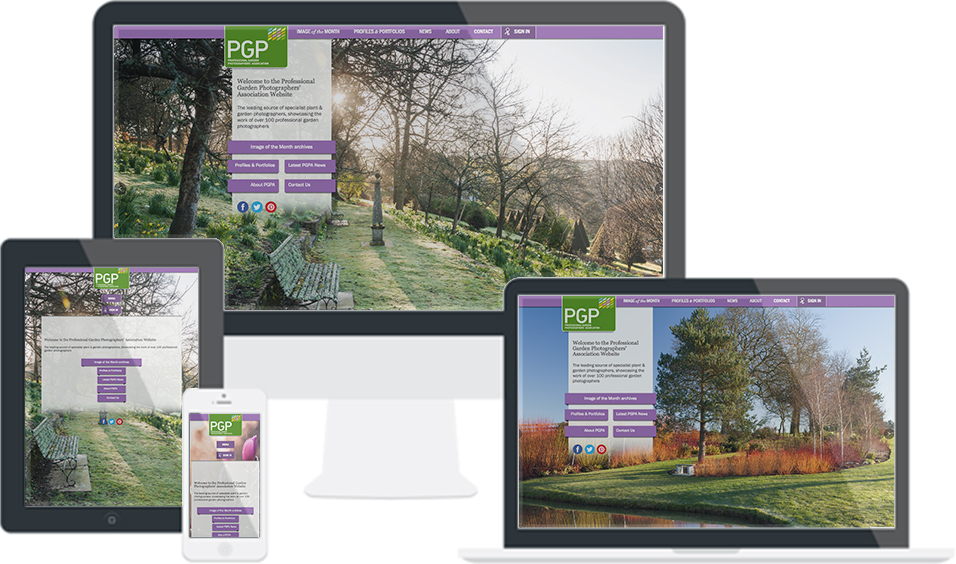 The Challenge
It's always nice to build a site which features beautiful imagery, and the PGPA site certainly provides that. That makes the design part relatively easy. But the site also needed to feature a searchable catalogue of PGPA members and their particular skills and interests, as well as showcasing the winners of a monthly photography competition. The challenge for the PGPA was to get a content management system which provided administration for membership portfolios, and also managed the judging of the Image of the Month competition, with multiple judges effectively 'voting' in the winning images for first, second and third place.
The Solution
An off-the-shelf CMS was never going to fit the bill, so the PGPA commissioned Freshleaf to build a bespoke system for their particular requirements. The content management system needed to have three levels of access - administrators who can edit the site content, judges who can judge the image of the month, and members, who can log in to edit and update their own portfolio. The outcome is a beautiful site (thanks to the members' own photography) and a powerful admin tool which enables administrators, judges and members to do what they need to do.