Gill Jennings Client Portal
"It was an absolute joy to demonstrate our new system to our client - it is stunning."
Gill Jennings & Every LLP is a leading European patent and trade mark attorney firm based in the City of London. When their existing client portal was finally deemed too clunky to showcase their excellence in managing patents and trade marks, they approached Freshleaf for a new solution.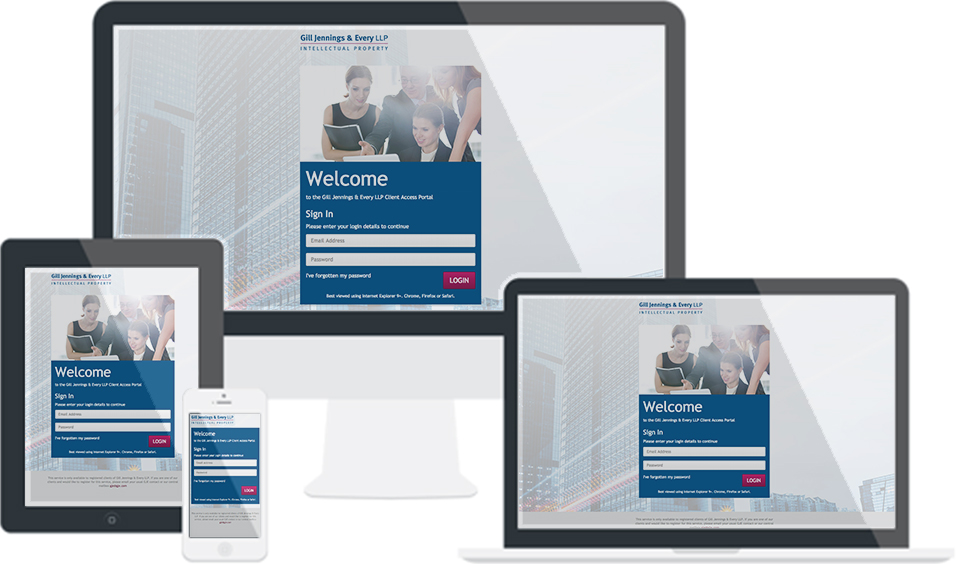 The Challenge
GJE needed a new client portal which would handle masses of trademark data and present it to their clients in an outstandingly usable way. The system needed to be able to search and filter data, generate reports, and display results on screen and for download in a way that was easy - and ideally enjoyable - for clients to use. No long wait times, no leafing through the manual trying to figure out how to pull a particular report. It also needed to be secure, ensuring the data within was protected.
The Solution
The project went from the brief to the designers, to come up with an interface which could manage huge amounts of data within not only browser screens, but also tablet or mobile screens. Then it was over to our developers, who thoroughly enjoyed getting their teeth into building this sophisticated web application - from the usability considerations to the heavy-lifting of managing the data. And the folks at GJE were really impressed with the final result.