Garden Media Guild
The Garden Media Guild started life as the Garden Writers' Guild in 1991, and subsequently expanded to take in all aspects of garden media communications. After working on a site for the Garden Photographers Association, we were approached to create an allied site for the GMG.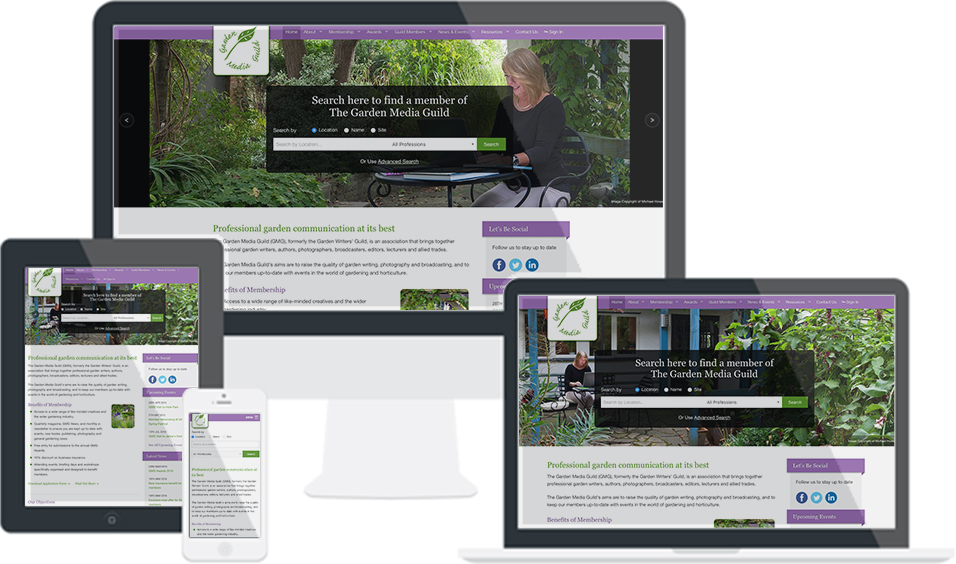 The Challenge
The Garden Media Guild needed a site which showcased the expertise of its members, and provided a powerful search function to enable visitors to locate a member with suitable skills. It also needed an administration system to enable members to update their portfolios.
The Solution
Having created a similar site for the Professional Garden Photographers Association, Freshleaf was well placed to deliver this project for the GMG. The resulting website provides a community hub for GMG members, and information for potential new members.