British Military Fitness
"Freshleaf Media continue to exceed our expectations"
British Military Fitness is the UK's largest provider of outdoor fitness classes. We're proud to support all aspects of BMF's online presence including the main website, events microsites and frequent marketing campaigns. Partnering with such a vibrant, successful, marketing-led B2C company has been hugely enjoyable for us all.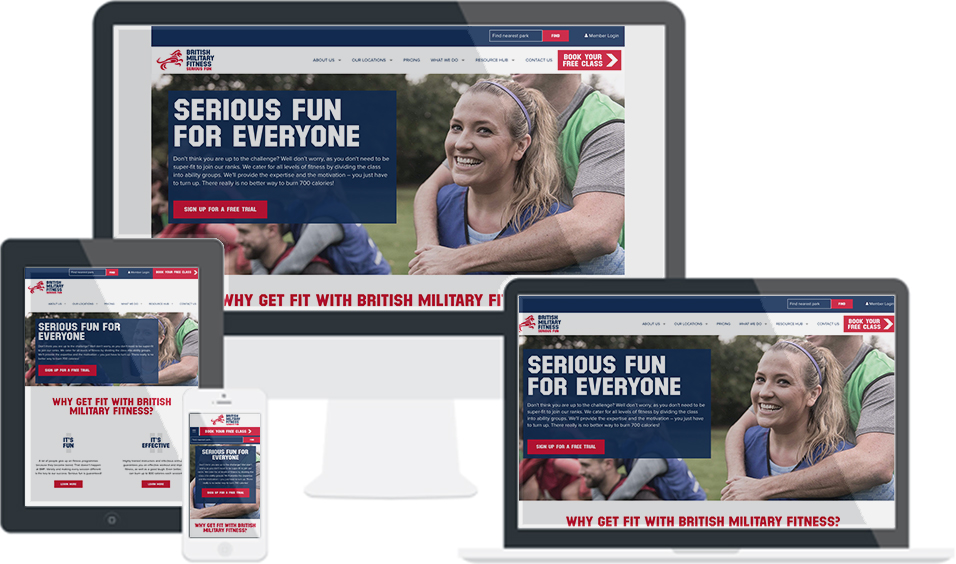 The challenge
BMF relies on its website as a central part of its marketing and sales effort. The website needs to be able to effectively communicate marketing messages, as well as handling new member sign-ups, and managing existing membership information. It uses an API to interface securely and effectively with the company's membership admin system. BMF had found it difficult to find an agency with the necessary skills to support both the marketing and the technical aspects of the site successfully.
The solution
Since 2013, Freshleaf has been managing and developing BMF's website. In that time we have implemented content management, handled API integration and and evolution, managed a complete server migration, and developed new functionality for the website. And we continue to work on new projects to improve the website and engage existing and prospective new members.