Arm PSA Certified
We've all heard of the Internet of Things – intelligent hardware and software embedded into everyday objects, bringing digital capabilities to… well, everything. From children's toys to smart cities, almost anything can be made to use, store, send and receive data.
To have trust in the data (and thus be able to perform actions or gain insights) we need first to trust the devices. When you delve into why you can trust a device, it is the Root of Trust that acts as the trust anchor for the system. Arm defined Platform Security Architecture as an industry security framework for IoT and central to this is the PSA-Root of Trust (PSA-RoT). Arm worked with security experts and test laboratories to define a simple three level security evaluation scheme called PSA Certified™ to independently establish the security assurance and robustness of solutions.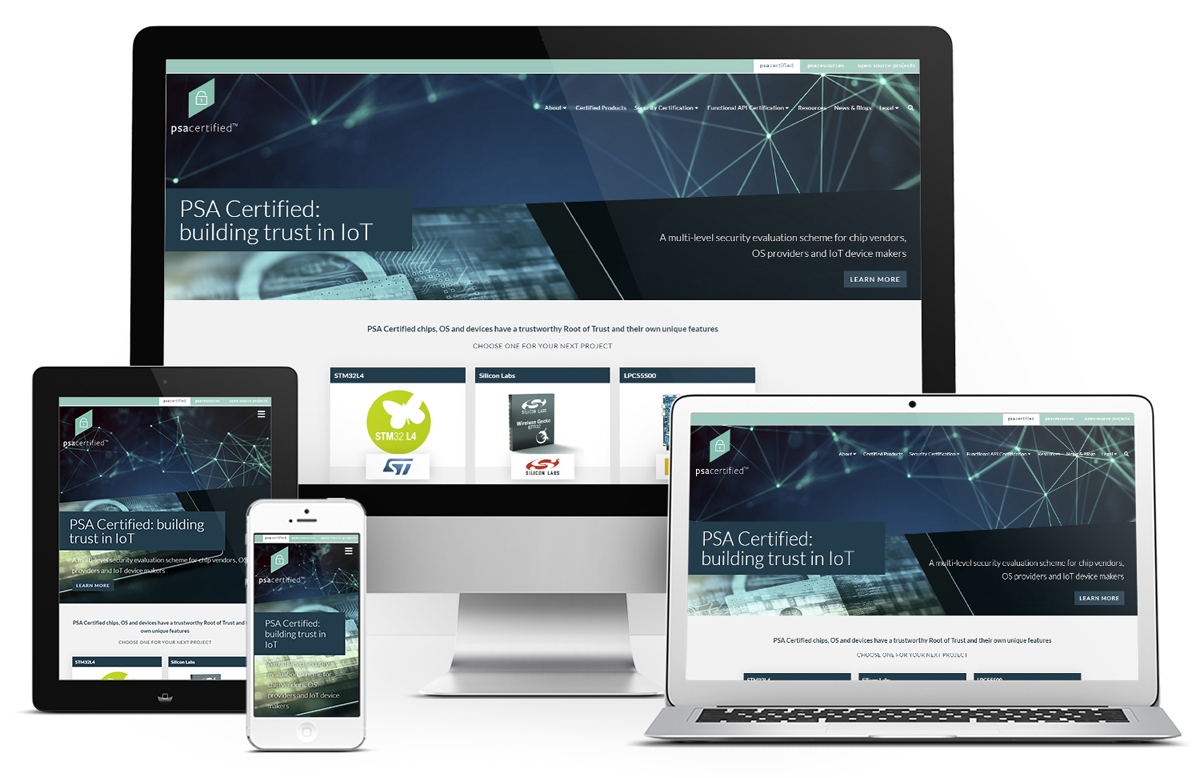 Challenge
A website was required to educate and inform around the need for and availability of security certification in this space. The site also needed to encourage participation from hardware and software developers by showcasing products that achieved PSA Certified Level 1-3. And it needed to make it easy for manufacturers to understand and choose certified products, to help increase security across the IoT market.
Solution
With a relatively short timeframe ahead of the project's launch at Embedded World 2019, Arm engaged Freshleaf to design and build a website that could fulfil the above requirements, as well as being attractive and easy to use, to establish credibility for the PSA Certified scheme.
Outcomes
The site launched on time and has been well received by Arm's partners who commented on how they "loved the look of it" and how complete it was given the very short development time.