We're working with the expert!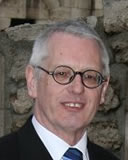 Here at Freshleaf we specialise in building websites for high-tech industries, which is one of the reasons we're so pleased to be working with semiconductor industry expert Malcolm Penn. Malcolm has been working in the electronics industry for over forty years, and in 1989 he founded Future Horizons as a platform for his Industry Analyst expertise. Everything there is to know about the semiconductor industry, Malcolm knows it!
So how does this connect with us? Well, the Future Horizons website is due a redesign, and Freshleaf are pleased to offer our own industry expertise. The site redesign is well underway and the new look site is due to be launched in early October. Watch this space….
More info
www.futurehorizons.com
Malcolm Penn predicts 12% growth (www.ciol.com)