Freshleaf had a great 08 – here's to 2009!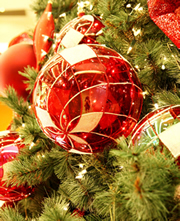 As 2008 comes to a close, I don't suppose we'll be the only ones reviewing our year. But when we sat down to talk about it, it was surprising to realise what a fantastic year we really have had.
The biggest thing to say about 2008 is that it marks the first year of Freshleaf Media. Whilst we have over ten years' experience of creating websites for the technology industry, this is our first year trading under our current branding and leadership. So, I guess it's Happy Birthday Freshleaf!
But it's been about more than just reaching our first birthday. As we've progressed through the year we've really begun to define our identity as a creative, proactive and supportive web design agency. The company has grown and we now have double the number of bods we had at the start of the year, with everyone working at full capacity to improve the Freshleaf offering.
We're the "technology website experts"
One thing we did this year was refine the focus of what we do. We've always specialised in website design and development for technology based industries, but this year we realised what a unique selling point that is. As far as we know, we're the only UK agency specialising in this field, which we think is something worth talking about!
We don't just do websites, you know!
As well as refining our focus, we've also broadened our offering. With the move towards cloud computing and online applications, it's great for us to be able to offer business support applications such as document management systems, customer relationship management systems and HR tools, amongst other things.
Blogtastic… the Freshleaf Blog
Another thing worth shouting about this year is the start of the Freshleaf Blog. It started as an experiment into the value and SEO benefits of social media, but now the blog has taken on a life of its own. It adds value to the website, brings in traffic, increases our exposure and allows us to join the discussion on anything from web design to world politics. That, and we hope it makes good reading.
Page One on Google
And in another of Freshleaf's 2008 achievements, we demonstrated our SEO capabilities with the success story of the Freshleaf site. Launched on a new domain in May and immediately sandboxed for all search terms by Google, our website first listed on page seven, and now sits proudly on page one in Google for 'corporate web design' and 'corporate website design' – our key search terms.
So all in all it's been a thoroughly successful year. We're not resting on our laurels, though. Already we have big plans for next year, which include (and you heard it here first) a Freshleaf website redesign : watch this space.
So it only remains for us to say Merry Christmas and a Happy New Year to all our readers – we hope you all had a great 2008 and are looking forward to an even better 2009.